Last updated
3 months ago
Using the correct types of cable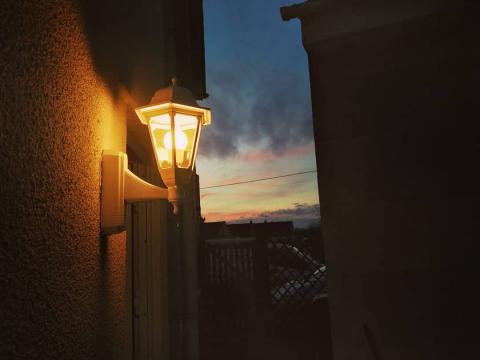 As electricians, we need to properly design a circuit and use materials that are suitable for it's location. Regulations change which means a few years ago the circuit may have been designed differently. A common difference is the use of grey PVC cable for outside wall lights i.e. decorative lights or flood lights. You'll often see a small amount of grey cable coming straight out of the wall and in to the back of a light. 
Unfortunately this cable isn't actually designed to be used outdoors and it will degrade over time due to UV rays. I've seen it a few times where a cable has been out for far too long and it becomes very brittle and can easily snap. This grey cable should be either replaced or put in suitable containment such as conduit. 
Garden lighting will often have cables buried underground, if cable is being buried it should be armoured cable (SWA) and most importantly, install correctly. Last year I install lots of garden lighting in Corsham and I had to replace almost all of the cable because it had been installed incorrectly and was damaged from water ingress causing tripping issues. 

Earlier this year I had to lift up slabs on a newly laid patio because a builder had incorrectly installed the cable and junction boxes which was again causing tripping issues. 
If you're thinking about having any lighting carried out in your home or garden you should make sure your electrician is registered to carry out the work and ensure they offer a warranty.

Haydon Turner-White
Electrician in Corsham
Locations
Services